ScaleBuster Models
An Extensive Range of Sizes & Flow Rates
ION ScaleBuster technology is available in numerous sizes to cover a wide range of flow rates. Our models are equiped with both European (E) and North American (U) connections to address virtually any piping or equipment configuration. The durable construction of ScaleBuster units allows them to provide years of reliable service inhibiting corrosion and scale without power, magnets, chemicals or maintenance.
ScaleBuster units are available with threaded connections (T), flanged connections (F) and compression fittings (CF). They have been rigorously tested and certified to the high standards of the following organizations:
European Models (E)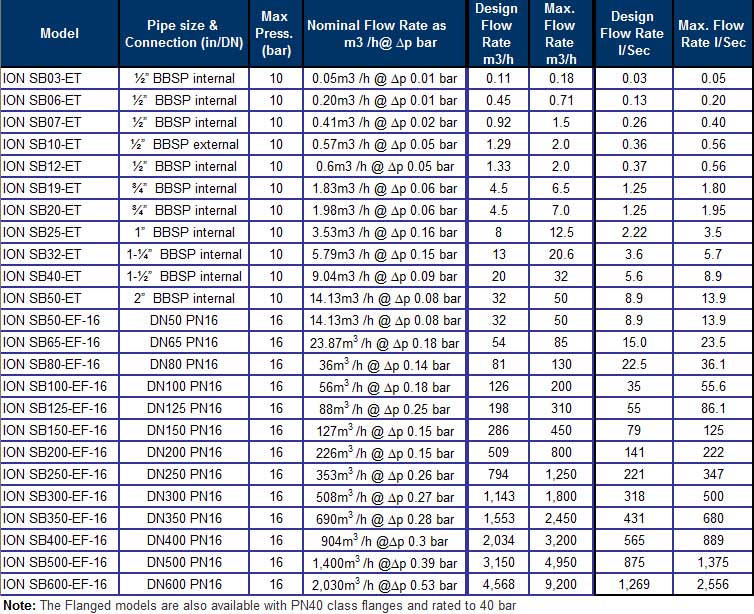 North American Models
ION ScaleBuster units are compact and offer tremendous installation flexibility – allowing them to be easily configured into existing pipe galleries.

ION ScaleBusters are available worldwide through our extensive network of approved distributors

Symbol of a Genuine ScaleBuster

Only genuine ScaleBuster units feature this special hologram on their label. Don't settle for an imitation.